Is Home Care The Best After-Surgery Option For Seniors?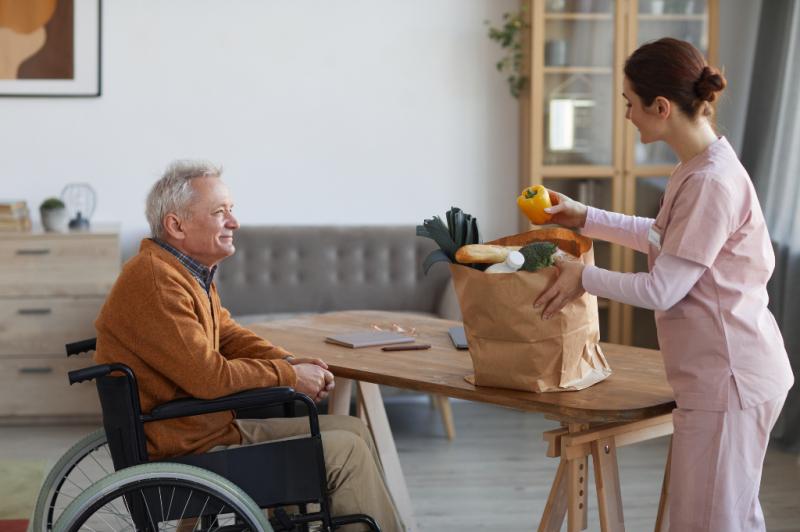 Older people often take longer to recover from surgery than young people. After surgery, seniors need time to recover. So, resorting to a home care plan can significantly help. Older people generally require emotional and physical support from their family members or caregivers. They even need more attention while they recuperate from surgery. Professional post-surgery home care enables seniors to receive the help and attention required to recover.
Furthermore, professional home care and smart technology can help enhance healing for older people by providing them with the physical and emotional help they need. Adopting the necessary measures to prepare them for surgery recovery will also help minimize stress for you and the rest of the family.
On top of aging, senior patients have a higher degree of suffering from chronic diseases. Seniors also have headstrong self-sufficing and cognitive disorders. Therefore, surgical procedures for older people are more complicated, and their recovery may be slower. So, expect an extended recovery. It is where professional postoperative home care is crucial.
However, when it comes to whether home care is the best option, it'll depend on your needs, circumstances, and your home's condition. So, looking at a few advantages and disadvantages is worthwhile to determine if it's worth considering.
Advantages
For many people, at-home care after surgery is the best option because it allows their loved one to rest in the comfort of their home. Thus, home care can offer a broad range of benefits if you want to care for your senior after surgery. They include:
Customized Care Plans
The home care nurse hired to care for your elderly loved one is entrusted with knowing and understanding everything about their surgery and medical needs. They'll also work closely with your physicians, so they know what your loved one needs to recover effectively and quickly. Post-surgery at-home care will help your loved one and the family create a plan that embodies all elements of their recovery.
Wound care, medication management, exercise, diet, and movement comprise a care plan. You can click here to check out professional at-home care nurses experienced in these areas. They'll also help your loved one establish healthy and safe habits and eventually care for themselves after surgery.
Rather than adjusting to hospital routines and schedules, an at-home care plan is tailor-made to fit the needs of your loved one. Whether your loved one requires help for a few hours daily or needs full-time care, home care is adjustable and conforms to what best fits them.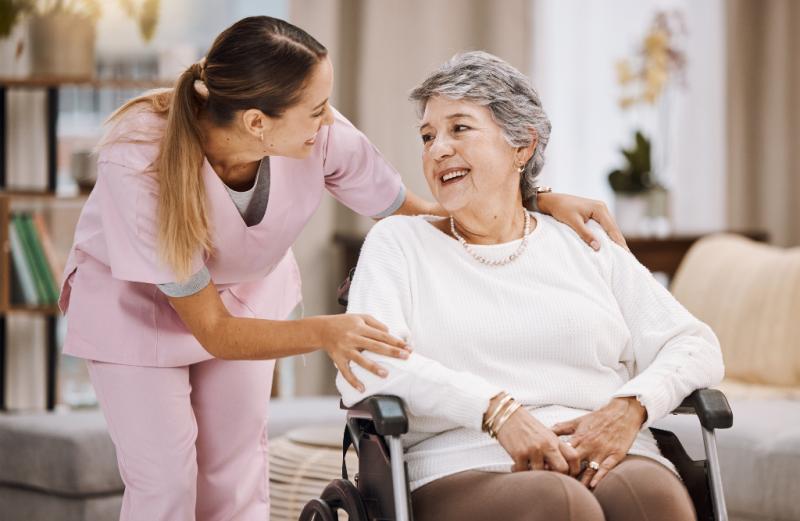 More Comfort At Home
Home is a comfortable and safe surrounding where your older people can relax while they receive care after their surgery. It completely contrasts with hospital care, where seniors can be disrupted by sudden check-ins, emergencies, and frequent changes in their caregivers. At home, seniors get comfortable and are surrounded by familiarity. Things like fresh clothes and well-cooked food are readily available.
The main advantage of at-home care after surgery is that your loved one is in a more familiar and comfortable space. Your loved one can shower in their bathroom, sleep in their usual bed, and do their daily activities. Staying in a familiar environment can be very useful, especially for seniors with cognitive impairments like dementia. With home care, friends and family members can visit without any limitations. All these elements contribute to their recovery speed and make the journey enjoyable.
Care For Both Physical And Emotional Health
Professional at-home caregivers are well-trained in dealing with emotional and physical matters, particularly for older adults. Even though resting is emphasized, recovery from surgery can sometimes be exhausting. It's beneficial to have your loved one talk to someone familiar with and aware of their condition who knows how to handle mental issues. Family and friends are usually valuable in stressful times, but an experienced medical professional can offer additional exclusive perspectives.
Hiring an all-rounded professional will also help reduce the number of appointments your loved one would have to attend, either weekly or monthly. Most postoperative can perform specific treatments, such as speech and physical therapy, to encourage faster recovery.
Help With Day-To-Day Tasks
Staying at home after surgery can come with unanticipated difficulties. Some things, like just leaving the bed, can turn into an intricate task. With home care, seniors will have a caregiver to help them maneuver through the many daily activities that can be challenging to attend to after surgery. These activities include:
Walking
Eating
Getting into bed and sitting
Dressing
Showering
Grooming
Seniors mustn't overwork themselves, even though they don't expect to have challenges with such tasks. Patients trying to do too much too soon are among the most common causes of reinjury after surgery.
Provides Companionship
In most cases, seniors living alone may feel lonely and socially isolated, which can deteriorate their health. A postoperative nurse or caregiver can facilitate friendly conversations with seniors, familiar faces, and a significant one-to-one connection, which all significantly impact their overall health and well-being.
With caregivers at home, seniors will have the chance to form close bonds. There'll be an added level of trust essential to home care that assists in promoting close relationships between seniors and caregivers. These relationships will always feel like those of a family. Thereby, seniors can be at ease knowing they're being cared for by someone who treats them as a person, not just a patient.
Helps Maintain Independence
For most older people, staying in their homes while recovering from surgery means they want to be physically and socially independent. Staying in a care facility means they engage in fewer activities, which might make them feel they're losing their independence.
The loss of that sense of independence for seniors considering a care option is an issue. One of the big benefits of home care is that your elderly loved one will have the power to control most aspects of their day-to-day life. It means they still call the shots, for instance, choosing when they want to sleep or eat. Another example is for seniors who can't drive; a caregiver will assist them in running errands to support their independence desire.
Cost-Effectiveness
Most home care services are charged per hour, so there's a great deal of flexibility regarding out-of-pocket costs. For seniors requiring help for a few hours a day, the charges can be lower compared to a facility where it can be costly. If your loved one has long-term care insurance, it can help cover the expenses of at-home care.
Disadvantages
Home care for after-surgery patients involves providing health, mental, and social support at home. However, it has its disadvantages, which include:
24-Hour Care Isn't Guaranteed
Dissimilar to health facility care, at-home care has no 24-hour assistance, and if there is, it can be costly. Therefore, if your loved one needs 24/7 care, it might not be an affordable option.
Sometimes, more healthcare intervention is needed for the patient's safety, which means more caregivers, nurses, services, and other aids.
It Can Jeopardize Patient Safety
There are certain safety risks for patients receiving home care. Things like infections, hygiene or sanitation, and the structure of your home can compromise the patient's safety. Lack of access to necessary medical equipment and inconsistent healthcare monitoring can also seriously harm the patient's health.
Home care can be a disadvantage in emergencies because there are typically no readily available teams of medically skilled professionals to help if any unfortunate event happens. Suppose just a single caregiver is assigned to care for the patient. In that case, especially if they live alone and the nurse isn't competent, it may result in further medical problems.
It's crucial to carefully evaluate and mitigate these risks when opting for home care. There must be transparent guidelines to examine the suitability of a home care option. Safety must be emphasized in every patient interaction regarding medical supplies and equipment used at home. There should be a constant standard for assessing safety at home.
Consistency May Not Always Be Possible
Home care for your loved one might only be consistent sometimes, mainly if you depend on an agency for assistance. They may always attempt to give you the same caregiver at the appointed time. However, this might only be guaranteed some of the time.
Most home care agencies change their nurses weekly, which can be troubling for seniors and their family members. Ensure that you discuss all these with the patient and any other worries and determine if home care is the best fit for them.
Conclusion
Home care for seniors after surgery can be a huge responsibility and tricky. From the discussion above, the advantages outweigh the disadvantages; therefore, deciding if home care after surgery is best for your loved one is up to you. However, it's crucial to remember that people are different and that regardless of how old the patient is or how much care they need, it's vital to include them in the decision-making process. Again, remember that comfort and independence are crucial for seniors, even as they receive care. Talking to a home care provider about the needs and wants of your loved one will assist you in determining what's right for them.
---
More to Read: