The Added Value of Level 3 Home Care Packages in Sydney
People over 65 years of age (or over 50 years of age if they are Aboriginal or Torres Strait Islander) can remain living independently and safely at home with government assistance in the form of a home care package. The Australian Government offers it to assist people who require support and in-home care to continue living confidently in their own homes.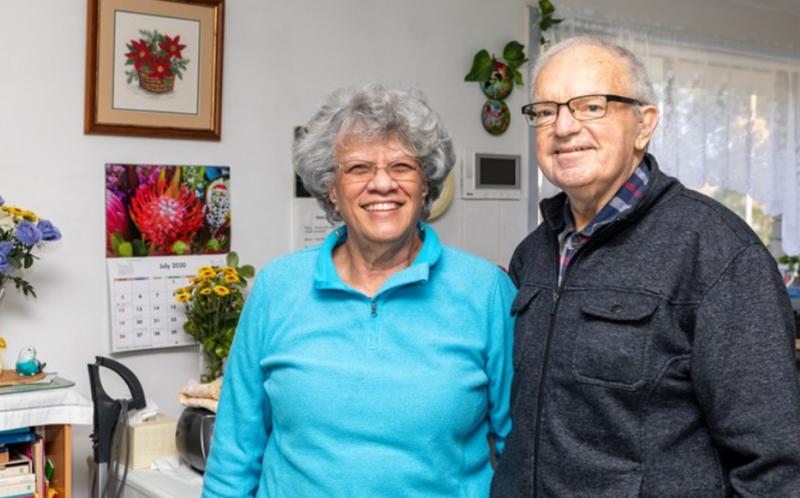 What is a Level 3 Home Care Package?
Level 3 Home Care Packages (also known as HCP3) are intended to assist those who require intermediate-level care. In-home care workers will help you with daily duties and provide services and support for several tasks. If you, or a loved one, needs immediate level care, this package is designed to assist. Each person is responsible for speaking with their preferred provider to put together the support package that best suits them, within the allocated money. Tasks supported by a level 3 home care package include, but are not limited to:
Personal care
Domestic assistance
Household assistance
Aids & Equipment – e.g. shower chair or 4-wheel walkers
Social support
Meal preparation
Medication management
Nursing support
Allied health support
Shopping
Transport
Social support
Support with changes to memory and/or behaviour
Physiotherapy & massage
Cost of a Level 3 Home Care Package
The Australian Government will provide a different amount for each Home Care Package. Your selected home care agency will arrange this for you. The government subsidy for Level 3 Home Care Packages in March 2023 will be roughly $1,347 for two weeks (per fortnight)
You can access this funding after an assessment by an Aged Care Assessment Team after registering through My Aged Care. This will determine whether you are eligible and how to best meet your individual needs.
How Do You Know I You're Eligible ?
People who require a Home Care Package will have to be assessed to determine eligibility, however, there are Level 3 Home Care Packages available for anyone;
Who needs coordinated care to prolong living in their own home and is over 65 years of age (or over 50 years of age if they are Aboriginal or Torres Strait Islander), OR,
Younger people with a disability who require speciality in-home care services.
It's important to note that these packages are for long-term care and are not available for people wanting temporary assistance.
Your Side for Level 3 Home Care Packages
Your Side's Level 3 Home Care Packages provide you with more in-home care hours for a lower price. We acknowledge that maintaining your health and care at home can be costly for frequent services and often do not meet all your care needs. That is why we have Home Care packages that offer a coordinated service so you can continue to live safely and confidently in your own home with the quality, care and support services you need.
As well as our Level 3 Home Care Packages, we also offer Level 1, 2, and 4 home care packages based on the extent of your care needs. No matter the level of support you need, Your Side can create a plan tailored to you. Our home care packages are flexible and able to be tailored to your needs. Along with assisting you with finance and eligibility, we'll also organise all of your care and support services. We take care of the budgeting process to maximise your funded package. You can then focus on your health and well-being without worrying about these time-consuming administrative tasks. Our clinical care team ensures staff and in-home care workers are equipped with the necessary knowledge to keep you safe at home for longer. Our consultants take on small numbers of clients, so they dedicate attention and time to your needs.
---
More to Read: