What Is Gerontology, and How Does It Help Meet the Needs of an Aging Population?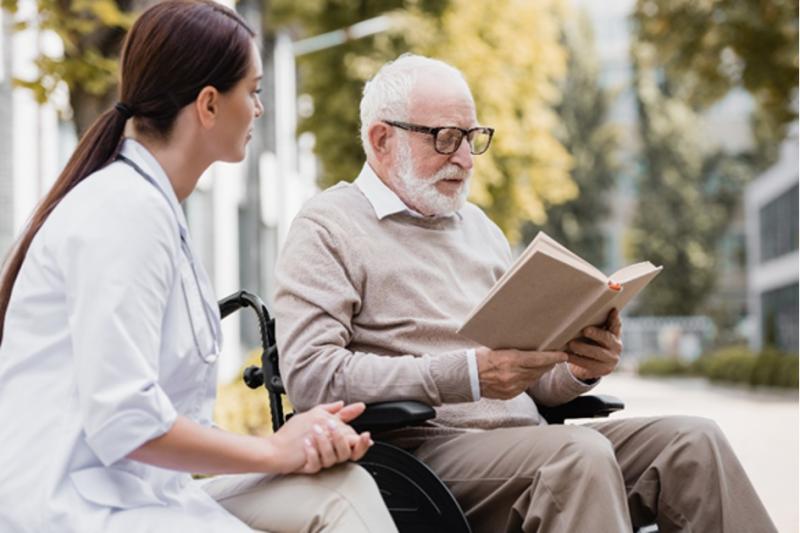 Gerontology refers to the studying of the societal, social, physical and mental implications of aging. Gerontology differs from geriatrics, and it can be very rewarding. Professionals in this industry can use various skills to help improve the quality of life of older adults. Gerontologists can apply psychological and biological practices to study aging. They can also pursue research opportunities to improve the technology and policies affecting the needs of older adults.
The skills and knowledge you will learn while studying gerontology will help you for years to come because of the aging population. It is a good investment for your future that will allow you to provide care and meet the needs of the elderly.
Differences between geriatrics and gerontology
Gerontology and geriatrics are two different fields, though they are sometimes used interchangeably. Gerontology is the study of the various aspects of aging. Geriatrics studies illness and disease in the elderly. Geriatrics is a specialty focusing on delivering care to older adults. Because of the aging process, older adults have specific special needs. The changes in their body make them more prone to chronic diseases such as Alzheimer's, heart disease, cancer and stroke.
Geriatricians are trained to prevent, diagnose and treat aging-related conditions. They provide care tailored to meet the specific needs of the elderly. They may help with issues such as falls, frailty, and managing various chronic diseases. Geriatric specialists can also provide support to elderly caregivers. They support terminally ill patients through palliative care and hospice treatments.
Why consider a career in gerontology?
Those who have formal education in gerontology will be able to make plans for their own needs and life course. They can also support legislators and communities to create public policy changes. With an aging population, decisions related to public policy are crucial. Life expectancy has increased in every part of the world. Most people today expect to live longer than ever before. Countries are experiencing a growth in their population of seniors. According to the WHO, by 2030, it is expected that one in every six people will be over 60 years. By 2050, it is expected that the population of those over 60 years of age will double.
The demand for those with training in gerontology will continue to increase in the future. Depending on your career interests, you may have several different career opportunities to choose from. You can work in healthcare services, human services, and even in many emerging fields such as segmented advertising and marketing aimed specifically at an aging population. The existing shortages in occupational therapy and the healthcare sector also create career opportunities for those interested in working at rehabilitation centers to provide services for independent living.
The role of a gerontologist
Gerontologists study the social, physical and mental changes experienced by the aging population. These professionals can work in medical, research or education services. Gerontology has a multidisciplinary approach. When you enroll in the UIndy online AGPCNP program from the University of Indianapolis, you will gain a clear understanding of the unique requirements of older adults. You will learn skills that will help you improve the quality of life of the aging population. Gerontologists can do this through research, education and the practice of interdisciplinary fields.
How gerontology has changed over the years
The landscape of gerontology continues to change as the needs of the aging population change. The aging demographic and constant changes in the healthcare field create the need for continuous research and policy update. For gerontologists, it is important to continue to follow the trends in the field so that they can help meet the most important needs of older adults. Gerontologists who stay updated with the changes in the industry will be able to address many healthcare trends, such as:
Speech perception and hearing loss – Gerontologists can assess the auditory temporal resolution of an individual, helping identify any deficits and creating a treatment plan for them.
Acoustic perceptual deficits and tone discrimination – Gerontologists also study the relationship between a person's ability to detect tone frequency and amplitude changes and Parkinson's disease.
Mental and emotional disorders – Gerontologists can also focus on the various mental and emotional disorders that manifest with advancing age.
Studying the trends in the industry can help professionals form new strategies to detect and treat issues faced by the aging population. The right education and experience in gerontology can help professionals make a meaningful difference in the life of older adults.
---
More to Read: