7 Points to Keep In Mind While Nursing the Elderly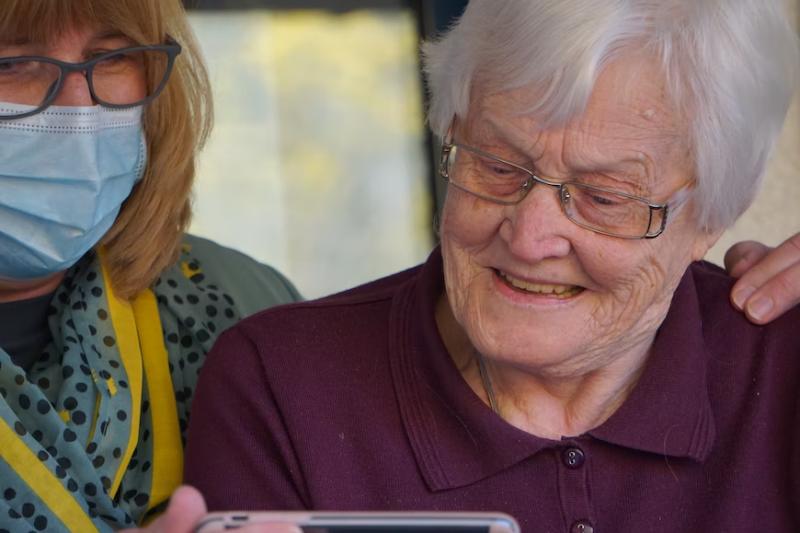 The elderly population is growing rapidly, and it's important to know how to care for them. As per census data, there are nearly 55 million adults aged 65 years and above living in the United States right now. They account for more than 16% of the population. That means a career in nursing, specializing in adult-gerontology or the care of the elderly, is a good idea today.
An AGCNP (Adult-Gerontology Primary Care Nurse Practitioner) is a registered nurse who has completed a graduate-level nursing program to become a certified nurse practitioner, looking after the elderly.
An AGCNP's scope of practice consists of health promotion and maintenance, diagnosis, treatment, and management of acute and chronic illnesses. By 2050, the total number of adults aged 65 years and above is expected to rise to 85.7 million, making the elderly population around 20% of the total population, mentions the 9th edition of America's Health Rankings Senior Report.
If you are a Registered Nurse in the US and want to specialize in this field by getting a Master of Science in Nursing, consider pursuing an online MSN-AGACNP degree from a reliable and well-known university. While shortlisting an online course, check if it is cost-effective and flexible and whether it provides any placement assistance.
Nursing the elderly requires a special type of knowledge and skill set that will help you meet their physical needs as well as their emotional ones. This can be a rewarding career for young people who are interested in caring for the elderly. Read on to know some facts about this specialized branch of nursing.
1. Emotional Needs of the Elderly Person
You might find yourself wondering how you can make sure your elderly patient is being cared for as they deserve. It's easy to focus on physical needs, which are often neglected in nursing homes, but emotional needs are just as important. These include being treated with respect and dignity, feeling safe and secure, and feeling loved and cared for.
2. Elderly People Require Frequent Monitoring
The elderly are more likely than any other group to require frequent monitoring. They are more likely than younger people to have cognitive issues that make it difficult for them to communicate their needs, such as dementia or Alzheimer's disease.
Elderly people often have chronic illnesses, such as heart disease and diabetes. Monitoring the effects of these conditions on an elderly person's health is crucial for their safety and well-being.
Over 810,546 elderly citizens above the age of 64 years lost their lives in the Covid-19 pandemic till 14th December 2022, as per the CDC. Many of them already suffered from comorbidities and hence were more vulnerable.
3. Elderly Individuals Should Be Active and Engaged
It is very important to keep elderly individuals active and engaged. It may seem like they're not as sharp as they used to be, but keeping their minds active can help with their physical health and well-being.
As a nurse or caregiver to the elderly, there are many ways that you can help them stay mentally stimulated. Read them a book or play a game that involves memory. Demonstrating what you read or how well you remember the rules will challenge them in a fun way. Go on walks together so they can hear your voice while also monitoring their physical health.
4. They Have a Lot of Life Experiences to Share
The elderly are extremely valuable sources of knowledge, and they can teach you a lot. They have a lifetime of experience to share with you, from their unique cultural perspectives to their personal life stories. You will learn a lot about the world by simply listening to what they have to say about it.
From an educational standpoint, this means that if you take care of the elderly person in your life well enough that he or she feels comfortable talking about his or her background and experiences, he or she may educate you on a completely different culture than yours.
While helping out an elderly person, you can gain insight into important historical events and how they affected real human beings who lived through them.
5. Family Members Need to Be Involved
As an elderly person's condition changes, there is usually an increase in the number of family members who need to be involved. If a senior needs physical therapy or has suffered some sort of injury due to falling down the stairs, one or more children will likely spend time helping with rehab exercises and keeping their parents safe.
If a loved one has Alzheimer's disease and needs constant supervision, nursing home care may be needed. This can put added strain on family members who are already busy with work, school, or other responsibilities outside the home.
In situations such as these, where there's simply no one else around to help, as a nurse, you'll find yourself taking on more responsibility than you expected when you signed up for this role in life.
6. Protect An Elderly Person's Dignity And Privacy
It is important to protect an elderly person's dignity and privacy. While nursing the elderly, it may be necessary to help them with personal hygiene tasks such as bathing or going to the bathroom. You must respect their privacy as much as possible.
If you are helping them in these situations, try not to make any comments about what you see or what they smell like. You should also take extra care when changing adult diapers, if applicable. Keep in mind that your patient may feel embarrassed about any of these things and could feel more comfortable if they were able to do some of these tasks on their own in private.
7. Sense of Satisfaction in Caring for the Elderly
This can be a rewarding career for young people who are interested in caring for the elderly. If you like nursing as a career and also enjoy making the lives of seniors more comfortable and productive, maybe Gerontology is the right specialization for you.
As you take care of them and make their lives more comfortable, you'll feel happy knowing you're able to help someone in need.
It is important to keep in mind that elderly individuals are not just patients but human beings who deserve respect and care. Gerontology is a field with a lot of opportunity, given the higher life expectancy rates in our population. But it is full of challenges, and not all of these can be anticipated beforehand.
We have tried to list down a few of these issues you might face after starting work after getting a Master's Nursing degree in Adult-Gerontology. We hope it is helpful for you to understand while making your choice.
---
More to Read: