9 Ways to Keep Seniors Comfortable
Keeping seniors comfortable as they age can greatly improve their quality of life and allow them to enjoy their days. However, it can be tough to know what to do if you don't have a lot of experience with elderly people. Here are nine ways to keep seniors comfortable, from giving them adaptive clothing to hiring outside help: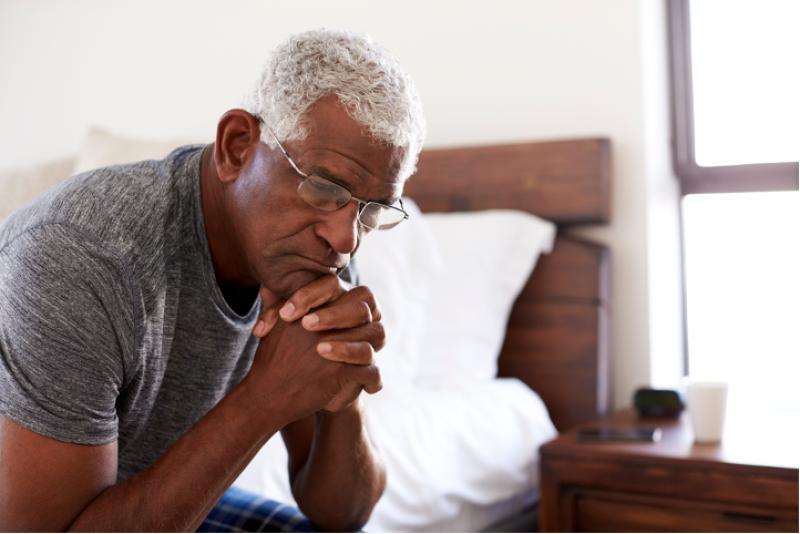 Source: Monkey Business Images / Shutterstock.com
Treat their mental health.
Obviously, seniors' physical health gets a lot of attention, but their mental health is just as important. Older adults are at high risk for mental health issues, including anxiety and depression, which is why it's important to screen them for signs of mental health issues and get them treatment when necessary. There are many resources available for managing mental health, including talk therapy appointments, medications and more.
Encourage social connections.
Maintaining strong social connections with friends and family is another factor that contributes to good mental health in people of all ages, including seniors. Unfortunately, many elderly adults find it more difficult to maintain relationships as they get older due to their decreased mobility, which makes it difficult to get out of the house sometimes. Offering to drive your loved one to a social gathering or to assist them in hosting visitors at their own house will be a huge help in maintaining connections with others and supporting their mental health.
Promote their hobbies.
Hobbies can be a great source of fulfillment for older adults, especially those who are retired and miss the purposeful feeling of having a full-time job. Taking classes or courses around hobbies — particularly those geared to seniors — is also an excellent way for your elderly loved ones to meet peers who have common interests. Encouraging your loved one to pursue their hobbies, especially in a way that promotes social connections, will help them to keep thriving into their golden years.
Source: Ingo Bartussek / Shutterstock.com
Update their home for aging in place.
Many seniors hope to age in place in their current home, but unfortunately very few homes are designed with seniors in mind. Thankfully, there are some modifications that you can complete to make their homes safer, including installing grab bars in the shower, switching round door knobs to a lever style and lowering the maximum temperature on the water heater to prevent burns. Other modifications, such as installing a stairlift in multi-level homes, are more expensive, so you'll need to crunch the numbers to see if they are worth it.
Work out a plan for household chores.
As they age, many seniors struggle to take care of normal household chores such as mowing the lawn, grocery shopping and vacuuming. Indeed, letting the house and yard go is a major sign of aging. If your loved one is unable to care for their own home, you and other family members might need to pitch in on the chores. Hiring an outside maid or yard service can also remove a lot of the burden from your elderly relative's shoulders and ensure that their house remains clean and comfortable even if they're not feeling well.
Get them some adaptive clothes.
Regular clothes aren't designed with seniors' needs in mind. Not only do they make it hard for seniors to keep dressing themselves, the garments can also be uncomfortable to wear and don't provide easy access to medical ports and devices. That's why we suggest getting them adaptive clothing like nightgowns for women and slippers for men. These clothes are designed specifically for seniors and feature innovations such as magnetic closures for arthritic hands, open-back designs for wheelchair users and more, greatly increasing their comfort.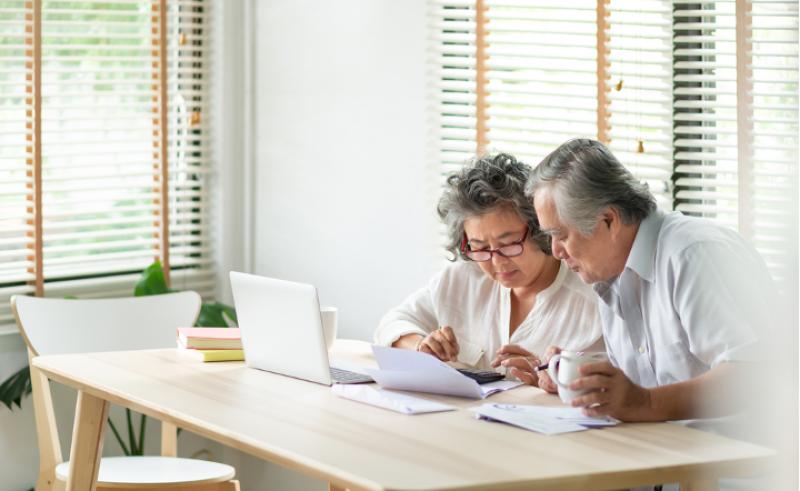 Source: eggeegg / Shutterstock.com
Manage their finances.
Unfortunately, seniors are very vulnerable to scams as well as simple mistakes that lead to the unnecessary loss of their money. This is especially true for seniors who are beginning to experience dementia and other cognitive conditions that can negatively impact their decision-making abilities. If you suspect that your loved one is no longer able to fully manage their finances, we recommend stepping in sooner rather than later to protect their retirement savings and other money so they will have the finances to keep living comfortably as they age.
Invest in mobility aids.
While they may not want to admit it, many seniors benefit from the use of mobility aids such as canes, walkers and wheelchairs. These mobility aids can help them get out when they would otherwise be confined to the house and help to guard against injuries and strains. If your elderly loved ones are no longer able to drive themselves, then you might need to also look into alternative forms of transportation for them, whether that is driving them around yourself or setting them up with a rideshare account so they can hail rides whenever they want.
Explore your care options.
Many people have a mental block against the idea of hiring outside care for their loved ones, but the reality is that this can be a huge relief for the entire family and help them to continue aging in place at home. There are many different kinds of both part-time and full-time help that you can hire, from grocery delivery services to professional nursing care. In some cases, their insurance might even cover part of the costs if their provider deems the assistance medically necessary. Hiring outside help can help keep your loved one comfortable while reducing the burden of care on other family members.
However you decide to help keep your loved ones comfortable, the time and effort will be much appreciated by them. Growing older can be difficult, so it's important to always be by their side to keep them content and safe.