9 Things To Expect From A Luxury Retirement Community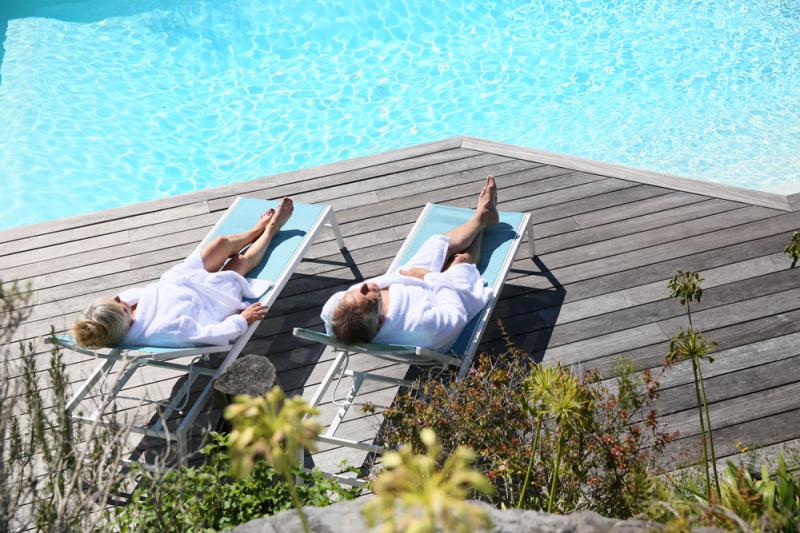 Saving up for the best retirement option is a goal everyone strives to achieve. Enjoying the freedom from your day job and starting a life that focuses on pleasure is a dream. Therefore, finding the best retirement home is imperative.
Living in a luxury retirement community is the dream life for some seniors. It's the best way to spend your hard-earned money and keep yourself relaxed, happy, and healthy. Plus, you can enjoy many perks you can't find in standard living facilities. With that said, here are nine luxurious features to expect to get you even more excited.
1. Highly-Trained Professionals
A luxury retirement community has a team of highly-trained professionals giving the best care services. It includes doctors, nurses, caregivers, dieticians, fitness instructors, chefs, and even hobby tutors for different activities.
When searching for the best luxury retirement home, it's wise to meet the team of professionals caring for the community. It will give you hindsight of the experiences waiting for you and the overall quality of the services to expect.
2. Resort-Like Amenities
Enjoying resort-like amenities is one of the best perks of choosing a luxury retirement community. You'll live the dream as you can make every day a spa day. You can also relax and choose activities you fancy while taking good care of your overall health.
Luxury retirement communities may have swimming pools, fitness centers, spas, hair salons, theatres, golf courses, and libraries. No matter what your hobbies are, there's a place for you. It's like having the longest holiday of your life, where you can do what you love worry-free.
3. Excellent Healthcare Services
Healthcare is vital to enjoying your retirement. In a luxury living community, in-house doctors, nurses, and caregivers are ready to respond to health emergencies and perform regular checkups.
Having accessible, excellent healthcare services keeps you and your loved ones stress-free. You don't have to worry about calling an ambulance in case of emergencies. Luxury retirement communities are equipped with smart devices to call in nurses and doctors with just one tap.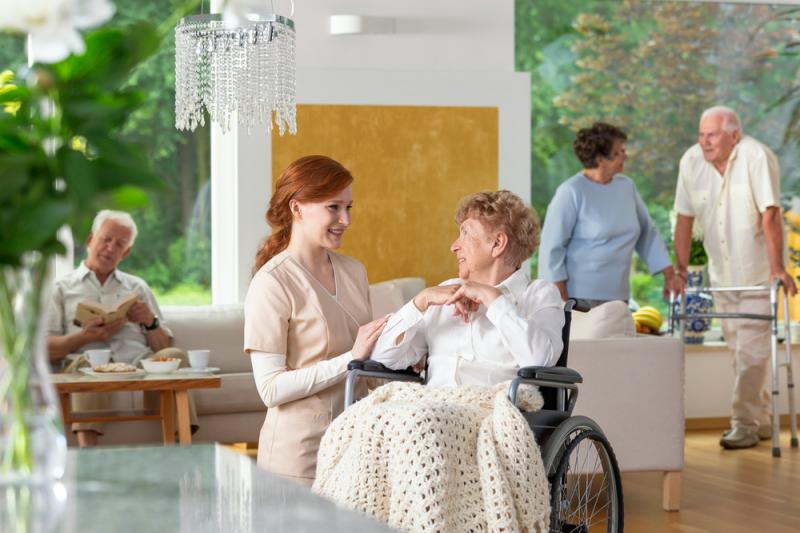 4. Extraordinary Cuisine
Eating delicious food every day is a luxury. Finding a retirement community that offers extraordinary cuisine helps make the most of your longest vacation. Different options for your palate and health concerns make retiring even more enjoyable.
Most luxury retirement communities have restaurants. You no longer have to take the risk of going out to enjoy your favorite cuisine. There's a team of professional chefs to prepare healthy and delicious meals.
5. Various Wellness Activities
Some seniors worry about boredom in retirement, especially if they're used to working regular hours. In a luxury retirement community, getting bored is almost impossible since there are various entertainment and wellness activities you can enjoy.
In luxury retirement homes, fitness instructors and hobby tutors are always ready to assist you. You can choose which activities to include in your program with the guidance of a health professional to ensure your safety.
6. Relaxing Landscape And Architecture
The environment plays a significant role in relaxation, and this is one of the features luxury retirement communities offer. These facilities break away from the standard hospital-like structural design. Instead, they integrate the incredible landscape and architecture of an extravagant hotel and resort.
A beautiful landscape and architecture can make you forget that you're in a retirement home. Instead, you'll experience full-time resort living. You can walk, jog, or bike every morning and enjoy the view.
7. Idyllic Location
Luxury retirement homes are in idyllic locations. Most offer a scenic nature view to calm your mind. They also have parks and outdoor activity areas to enjoy clean and fresh air all year round.
Most luxury retirement homes are built in locations with mild weather changes. It means you can enjoy outdoor activities like swimming and golfing anytime. During cold seasons, you can relax in indoor spas or chill in your private room with a fantastic view.
8. Unique Programs
Luxury assisted living communities offer unique programs to ensure you'll enjoy every second of your retirement. They consider your hobbies and preferences to plan personalized activities you can do within or outside the facility.
Some may offer programs like nature trips, museum visits, and out-of-town vacations to help you maximize your retirement. They'll assign a personal care assistant to ensure your safety during these adventures.
9. Private Living
While living in a community helps build connections and friendships, privacy is still essential. In a luxury retirement home, you can get the perks of having care assistants while staying in your own private space.
Most luxury retirement communities offer apartment-like units with complete amenities. You can have your own kitchen, an ensuite bathroom, and a separate bedroom, living, and dining area. It will still feel like living in your own home, but with added benefits to make life more convenient.
Conclusion
Living in a luxury retirement community is the best choice to ensure you're well taken care of. With these benefits, all you have to think about is doing what you love.
---
More to Read: