How To Choose The Right In-Home Caregiver For Your Senior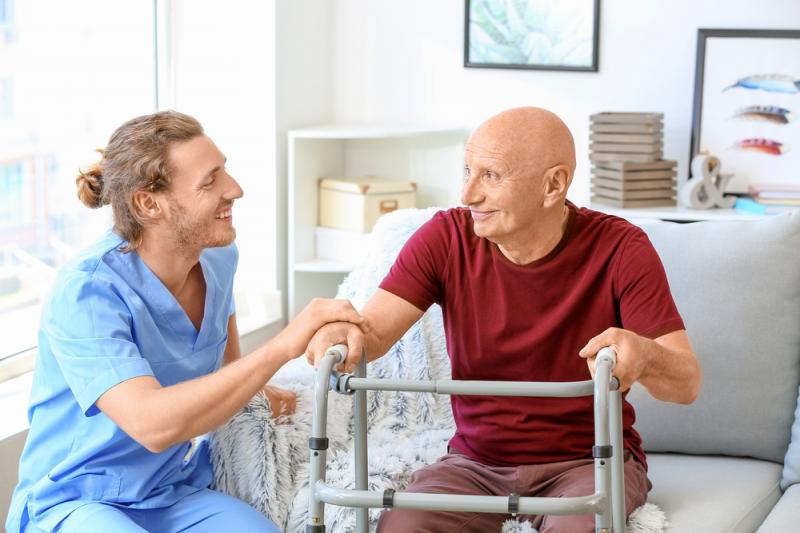 Finding the right in-home caregiver for your elderly loved one is never easy. While it's normal to feel overwhelmed or nervous, it's crucial to make a wise decision for their sake. You want to ensure that your chosen in-home caregiver is compassionate, trustworthy, and capable of meeting your senior loved one's unique needs.
Fortunately, choosing an in-home caregiver doesn't need to be stressful. To lessen your anxiety and increase the odds of finding the right one for your senior, read more information here and keep the following tips in mind:
1. Know Your Elderly Loved One's Needs
Once you choose an in-home caregiver, one of the first things you should do is to know your senior loved one's needs. This will help you determine what home care assistance you can expect from an in-home caregiver. For best results, create a list that includes:
Personal requests and preferences
Times when assistance is usually needed
Emotional or physical limitations and health considerations
Particular tasks needed, such as recreational activities, transportation, grooming/dressing, shopping, housekeeping, and meal preparation
When creating this list, consider seeking input from your loved one. They may provide valuable information like specific physical needs to help you find the best caregiver.
2. Start An Online Search
With the help of the internet, it's easy to look for an in-home caregiver wherever you are in the world. All you need is to use your laptop or mobile device with an internet connection and type in the keywords you want on your web browser.
Typically, an online search will give you countless results. However, avoid choosing the first one you see online and try to compare the options available. This way, you can decide carefully and wisely.
3. Get Recommendations
Aside from an online search, you can find the right in-home caregiver for your senior by asking for recommendations from medical providers, community organizations, friends, and family. Someone you know might have personal experience with in-home caregivers and can provide a referral and some tips about the selection process.
4. Know The Qualities Of Good In-Home Caregiver
Your chosen in-home caregiver will greatly impact your elderly loved one's experience. If you don't want to choose the wrong professional, here are the qualities you should look for:
Attentiveness – A good in-home caregiver must be alert for sudden changes in their patient's emotional and health state.
Empathy and Compassion – Most seniors are sometimes uncomfortable, sick, and in pain. The best in-home caregivers must have compassion and empathy to respond accordingly to seniors' needs and offer them comfort and care.
Professionalism – In-home caregivers know how stressful their job can be. The right ones keep their composure and show professionalism even in tough situations.
Patience and Flexibility – Seniors may become emotional and uncooperative at times, so a good caregiver needs to be flexible and patient to adapt to constantly changing situations.
Dependability – Seniors will spend most of their time with their caregivers. So, ensure you choose an in-home caregiver who is dependable and trustworthy to ensure proper care for your loved one.
The other essential qualities to look for when searching for an in-home caregiver include humor, good communication skills, and physical strength. If an in-home caregiver doesn't have any of the mentioned qualities, it's time to look for another one.
5. Ask For Resources And Credentials
Licensed in-home caregivers have received the necessary training to provide your loved one with the finest in-home care. During the selection process, ask your preferred caregivers for copies of their certifications, license, and other essential credentials.
However, there are also instances where the best sources when choosing in-home caregivers are their previous clients. So, don't forget to ask them for testimonials and references. If possible, avoid selecting caregivers without a license and unwilling to provide some references.
6. Consider A Criminal Background Check
While you might think it's unnecessary, it's critical to consider a criminal background check when choosing an in-home caregiver. Even if somebody doesn't have a conviction for disqualifying crimes, they might have convictions for other offenses that may present a risk or problem to your senior loved one.
If you're hiring through an agency, ensure that it does a criminal background check. Most states' laws need a background check, but not all agencies comply with it.
7. Schedule An Interview
If you have a list of potential in-home caregivers, consider making arrangements with the individual or agency for an interview with you and your senior loved one. Although this can be time-consuming, it serves some key purposes, especially if you ask the right questions.
First, an interview will help you understand the caregiver's experiences with cases similar to your senior's needs. Simply checking the caregiver's qualifications isn't enough. You want to discuss their experiences with various tasks your senior loved one may need. By discussing specific experiences and other scenarios, you can get a clue about how caregivers can handle several challenges.
Second, an interview with your preferred in-home caregivers will give you a feel of their personalities. See if they possess the qualities listed above. If you chanced upon one with the right combination of good qualities and skills, then they're the one you're eyeing.
Finally, during the interview, focus on the caregiver's answers to the questions. You should also pay attention to how your senior loved one reacts to them to know whether or not they like the professional.
8. Determine Your Budget
Even if the cost of hiring an in-home caregiver may vary depending on some factors like location, it's still vital to determine your budget. Some in-home caregivers offer affordable hourly rates, while others charge a flat monthly rate.
If you know your budget, you'll know how much you can afford to spend. Moreover, it will help determine which payment structure is a more convenient option.
To set up your budget quickly, start comparing the fees of various in-home caregivers. In addition, knowing the average rate for in-home caregivers can help you distinguish who offers the most reasonable rate.
Wrapping Up
Selecting the best in-home caregiver for your senior loved one can make a difference in improving their quality of life. You can also guarantee that the right professional can meet your loved one's constantly changing needs. While there's no magic formula for a seamless selection process, you can use the guide above to help you choose a trustworthy caregiving professional.