A Comprehensive Guide To End-Of-Life Care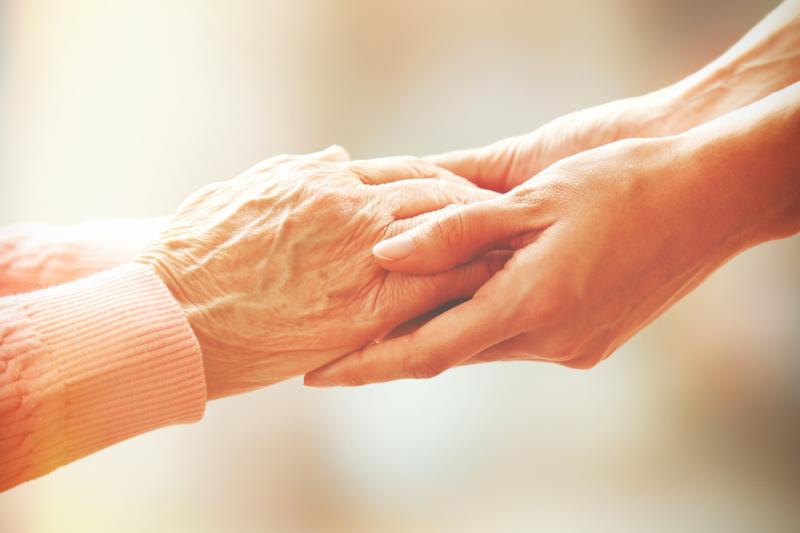 Have you heard of end-of-life care? If so, you'll probably try to avoid thinking about it whenever possible. After all, anything related to death isn't a comfortable topic, especially for people with serious, life-threatening medical conditions.
If you or a loved one suffers from severe health conditions, you might need to consider end-of-life care. This way, you or a loved one will be cared for in the best way possible until death.
End-of-life care is a kind of support provided to people on their deathbeds due to medical problems that can no longer be treated. These include cancers, chronic obstructive pulmonary disease (COPD), amyotrophic lateral sclerosis (ALS), and many more.
Your end-of-life care provider will consider all your preferences and wishes to create a care plan that best suits your needs. They'll also support your family, friends, and other people who have been important to your life.
Also, you have the right to choose where to receive care and where to die peacefully. You can be cared for in a hospice, hospital, or home. Read this article below to learn more about end-of-life care.
What Are The Types Of End-Of-Life Care?
Whether you or a loved one is considering end-of-life care, you'll probably encounter some terms you may not be familiar with, especially when it comes to your options. These include the following:
Hospice care focuses on supporting the general healthcare of people who only have around six months or less to live. This is why it's only recommended for those who are at the final stage of incurable diseases, such as terminal cancer.
The philosophy behind hospice care is simple: it promotes life but doesn't wish to extend it or hasten death. So, instead of treating the disease itself, it merely reduces the symptoms one may experience so they can live as comfortably as possible before they pass away.
Hospice care can be done in the patient's house or in a medical facility like a hospital, nursing home, or hospice center. Regardless, it involves a network of medical experts and other professionals to support the patient in terms of medical, mental, and emotional needs.
For more information about hospice care, you can visit https://www.onesourcehh.com/hospice-care or other similar resources.
Much like hospice care, palliative care focuses on the quality of life of people dealing with severe, life-threatening conditions. These include Alzheimer's, cancer, ALS, kidney disease, and heart failure.
Palliative care can also be done in the patient's residence or in a medical facility like a nursing home or assisted living center. But unlike hospice care, it provides a series of treatments that help cure the disease itself rather than alleviating the symptoms alone.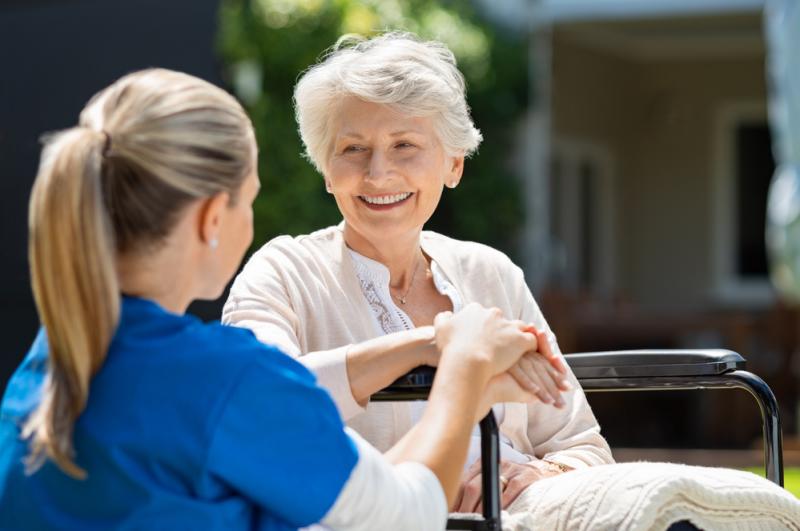 This is most likely why patients receiving palliative care tend to live longer than those under hospice care, more than a year or so. And it doesn't require them to have six months or less to live to obtain the care they need.
Palliative care also relies on a strong network of medical professionals, including nutritionists, nurses, and doctors. Their main goal is to provide the highest level of care that can improve their patient's life in different ways.
People may start receiving palliative care once their doctor has released the latest diagnosis of their medical condition. If their care experts declare that the treatments are no longer effective in slowing down the progress of their condition, they might be transferred to hospice care.
Most people prefer at-home end-of-life care rather than staying in medical facilities. However, some might need care from a facility, especially when their needs demand efforts that can't be achieved at home.
One of the best options to consider to address this problem is a care home. Also known as group homes, care homes are usually small facilities with around 20 residents, in-house meals, and around-the-clock help support.
Assisted living care provides patients with their own living quarters with common areas. These care facilities also provide daily care essentials, such as medications and meals, all-day on-site assistance, and activities to promote engagement (e.g., social activities).
However, people might need to pay more to receive a specific, intensive level of care appropriate for their conditions.
Much like assisted living centers, nursing homes provide all the patient's daily needs, such as food and recreational activities. But unlike assisted living care, it focuses more on medical aspects like rehabilitation, physical improvement, and speech therapy.
Some people live in nursing homes permanently after their stay in the hospital because they require ongoing intensive care.
Continuing Care Retirement Communities
Continuing care retirement communities are assisted living and nursing home care combined and provided in the same location. It ensures comprehensive care to senior citizens and adapts to their needs as their wishes and preferences change over time.
With the help of these communities, seniors can live and meet their needs in one specific location for the rest of their lives without moving to different settings.
When Should End-Of-Life Care Start?
You or a loved one should start receiving end-of-life care as soon as your body requires it. Usually, it begins after your doctor has diagnosed your condition, where they would ask whether you're willing to continue the treatment process.
The length of end-of-life care depends on the severity of your condition. It may last for days, months, or even a couple of years, especially when it comes to palliative care.
So, how will you know if you need end-of-life care? You may start receiving end-of-life care if you have only 12 months or less to live, although your doctor's assumption may not always be correct. This includes people who:
Are at the last stages of an incurable disease, such as motor neuron problems, Alzheimer's, and cancer.
Have co-occurring conditions and complications.
Are suffering from a condition caused by an unfortunate event like a car accident.
What Should You Expect In End-Of-Life Care?
Below are the priorities you and your care providers can expect during the last days of your life.
Regular Doctor Visits: Your doctor should visit you regularly. If they believe your life will soon fade away, they should explain everything to you and your loved ones.
Involvement Of Your Care Providers: The people taking care of you should be honest and sensitive when communicating with you or your loved ones.
Involvement Of Your Loved Ones: You and your loved ones should make decisions based on your wishes and preferences, including where to receive care and where to die peacefully.
Meeting The Needs Of Your Loved Ones: Your care providers should meet the needs of your family and friends as much as possible.
Compassionate Care Plan: You'll be given a care plan based on your needs and preferences.
How To Cope With Your Diagnosis?
Realizing that you only have a few months, weeks, or days to live can be a shock. That said, here are some ways that may help you cope with your diagnosis so you can make better decisions for yourself:
Make sure you understand your diagnosis as much as possible. Ask your doctors if there are things you can't clearly understand so you can take better control of the situation.
Be open to your doctor when coping with a life-limiting illness and inform them how you feel. This will allow them to help you and provide the care you need. If you're too sad and depressed with your diagnosis, it's better to ask a loved one to accompany you for support.
Having someone to support you on your journey can help improve your mood and emotions, although it can sometimes be challenging. Read on to learn how you can address the challenge of opening up about your condition.
It's not always easy to ask for help, especially with severe medical conditions. Yet, you need to, so you can live as comfortably as possible. You can ask your family and friends to assist you with your day-to-day tasks (e.g., groceries).
Don't Let Your Condition Control Your Life
You may have only a few hours here on Earth, but that doesn't take your right to enjoy doing the things you love. Explore your hobbies and do something that makes you feel good.
It would be better to consider joining groups with people in the same situation. Here, you can look for insights and advice that may help you better cope with your diagnosis.
Frustration is a normal part of the process. After all, your condition isn't something to laugh about, but that doesn't mean you can't control it. Grab a journal and write down what you feel so you can process your emotions correctly.
How To Inform Your Loved Ones About Your Condition?
Can you tell your loved ones that your life here on Earth is coming to an end? You can, but the process won't be easy. This is especially true since you don't want them to be deeply saddened or depressed by your condition.
There's no right or wrong way in this process. If something makes you feel right, then go for it. You may consider looking for a quiet place where you can share your diagnosis comfortably and honestly.
Here are some helpful tips you may consider:
If you don't have the strength and courage to do it personally, you may write a letter instead.
Tell them everything you want to discuss ahead of time.
If you want your condition to be as private as possible, ask them to keep it a secret.
Be honest.
Express how you feel about them and value their presence in your life.
Accept their reactions.
How To Manage Symptoms?
Managing symptoms is crucial to end-of-life care. This helps improve your quality of life despite being terminally ill so you can enjoy your last days with a smile.
Usually, symptoms include pain, loss of appetite, and constipation. You'll need to work with your doctors and nurses to help relieve your symptoms effectively.
Below are some of the common symptoms you'll likely encounter and how to manage them:
Some people who are in the last days of their life may experience pain, while others may not. If you do, talk to your doctor to evaluate the pain and determine the right medication you need to relieve it.
They'll also ask you some questions regarding the pain, such as:
When did the pain start?
Where is the pain located?
How can it affect your life?
Once the pain has been identified, your doctor may advise your care provider about the medications you need to take, such as opioids. Usually, doctors start with the weakest painkiller. Then, they may increase the dosage, if necessary, or replace it with a new medication.
Often, pain relievers are taken orally, but if it's not possible (e.g., can't swallow), your doctor may try other options instead. These include:
Subcutaneous injection (skin)
Intramuscular injection (muscle)
Intravenous injection (vein)
Your doctor may also recommend adjuvant pain relievers in addition to the medication you're taking to address other types of pain, such as pain in your nerves.
Loss of appetite can be a symptom of your condition or a side effect of your medications. In this case, encourage yourself to eat in small portions. You may consider eating healthy snacks instead of regular meals to keep you full throughout the day.
Be sure to talk to your doctor or nutritionist to identify which food you should be eating.
Constipation is a potential side effect of your medications. Your doctor may prescribe some laxatives to induce bowel activity, so make sure to ask for help if you feel constipated.
If you can help yourself, you can try other simple remedies, such as:
Consuming high-fiber foods (e.g., whole-wheat bread, brown rice, barley, oatmeal, fruits, and vegetables)
Drinking plenty of water as much as possible.
Final Words
End-of-life care helps people who are in the last days of their life live as happily and comfortably as possible. Always keep your communications open, and don't hesitate to ask for help whenever necessary. Keep in mind that the main goal of end-of-life care is to make you feel comfortable during the last days of your life.
---
More to Read: